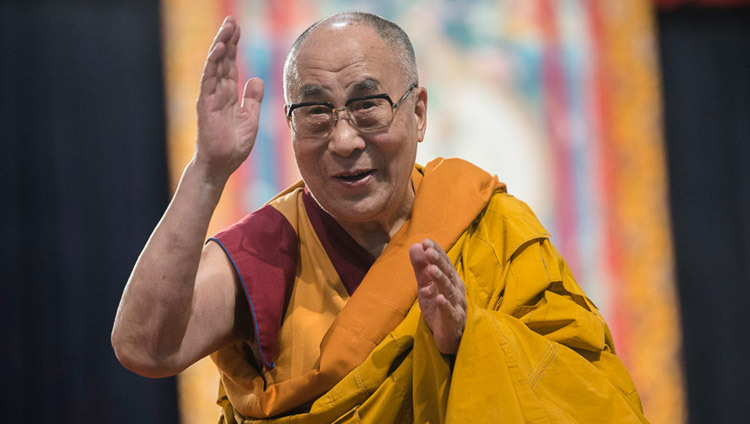 Recalibrating India's Policy And Strategy On Tibet vis-à-vis China
In view of the downturn in India-China relations, the time has come to reboot India's policy towards China, especially on the issue of Tibet. The approach till now, to side step the Tibet issue in the interest of developing good neighbourly relations has not had the desired results. To the contrary, China's militarisation of the Tibetan plateau, indiscriminate environmental damage and above all repression of the Tibetan people has resulted in a threat to India's sovereignty, territorial integrity and environmental security. At the same time, China has refused to recognise Arunachal Pradesh as part of India, routed the CPEC through Indian territory under illegal possession of Pakistan, embarrassed India on Kashmir, prevented action by the UN Security Council against terrorists, supported insurgency in North East India and propped up Pakistan to wage war through terror on us.
The recent Chinese military aggression in Ladakh has provided the immediate context for reviewing the way India needs to now engage China. A critical component of a more robust engagement would be to bring the Tibet issue on the table not merely for its humanitarian aspect but also for safeguarding our territorial integrity and preventing the ecological and environmental damage that indiscriminate Chinese policies pose.
It is imperative that this recalibration commence without much delay. China is currently in confrontation not just with India but seemingly with the whole world. International support should therefore be readily forthcoming. The USA has already announced measures in support of the Tibetans. Taking up the Tibetan cause has acquired some urgency. His Holiness Dalai Lama(HHDL) is now 86 years old and increasingly unlikely to be physically active for much longer. No settlement of the Tibetan issue and the question of 75000 Tibetans in India is possible without his personal involvement. A new Tibetan political leadership has been elected and it is important that in the critical next five years, it is in sync with the Government of India apart from HHDL's Private Office as well as the influential Tibetan monastic order. Failure to take timely remedial measures may lead to disarray within the Tibetan diaspora and loss of hope within Tibet where the Chinese remain wary of an uprising.
1. Situation within Tibet
Even after 70 years of occupation of Tibet, China remains insecure that unrest of the kind that erupted in 2008 may recur. The recurring theme of the recent White Paper, last year's Work Forum on Tibet, Xi Jin Ping's direction to make Tibet an 'impregnable fortress', Minister Wang Yi's visit to the Arunachal border and calls to Sinicize Tibetan Buddhism are all signs of nervousness about potential trouble, particularly in light of current border stand off with India. Yet, despite sullen resentment (mostly amongst the Khampa traders in Lhasa), there is hardly any overt expression of hostility currently within Tibet. Undoubtedly some of it is due to the massive economic development undertaken in Tibet. Harsh repressive measures and restrictions enforced on movement and assembly of people too have prevented show of public disaffection. Incidents of self-immolations demanding the return of the Dalai Lama to Tibet have petered out. Except for a major catalyst, there seems to be no immediate possibility of widespread civil unrest.
2. Prevailing sentiments amongst Tibetans in India
There is undoubtedly uncertainty in the minds of Tibetans regarding their future. Doubts are being expressed, often in muted tones and in private conversations, about the Indian government's continuing commitment to the Tibetan cause.There is questioning of the strategy being followed by the leadership as no headway in resuming talks between the Dalai Lama's representatives and Beijing seems to be in the offing. The current standoff has led to increased talk of Rangzen (Independence). Recent measures by China to curtail democratic rights and freedoms in Hong Kong make many question whether any agreement on autonomy in Tibet will be long lasting. But this sentiment is limited to some youngsters and is still muted.
Most Tibetans in India accept the Middle Way approach as it is seen as the considered decision of His Holiness the Dalai Lama (HHDL). The MWA seeks genuine autonomy for Tibet not independence from China, the protection and preservation of Tibetan culture, region and national identity. In return the Chinese would be assured security and territorial integrity. This approach has international support. Any contrary viewpoint is discouraged, if not suppressed, as questioning the judgement of the Dalai Lama and being divisive of Tibetan unity. None of the candidates for election to the post of Sikyong or President of the Central Tibetan Administration (CTA) ran on the promise of seeking Independence. In fact almost all spoke of highlighting the MWA in international fora. This has been reiterated by the newly elected Sikyong Pempa Tsering.
Commitment to the struggle remains strong. There are no takers for any surrender to the Chinese terms. Most are in fact ignorant of the finer points of negotiations.In fact even in the event of an agreement between the Dalai Lama and the Chinese government, it is highly unlikely that the Tibetan youth born and brought up in India would return to Tibet. They would rather migrate to the West.
In this context one emerging factor that needs attention is the shifting of Tibetan activism from primarily based in India to the West. Though hypothetical as yet, their future possible assimilation and future of the Tibetan settlements needs to be given a thought.
3. Raising the public profile of HHDL and CTA
Of the many incremental measures that can be taken, with the dual purpose of serving as a pressure point on the Chinese and to remove misgivings amongst Tibetans, is for the Government of India to raise the public profile of HHDL. In this context, Prime Minister Modi's tweet informing that he had spoken with the Dalai Lama and greeted him on his birthday is a welcome step. It is a public signal not only to China but also to the Tibetan exile community that India remains steadfast in its commitment to their cause. However, some more consistent steps need to be taken.
First and foremost, official statements should stop describing him as merely an 'honoured guest' or 'revered religious leader' but start referring to him as the 'leader of the Tibetan people'. He should be met publicly at the highest levels and his functions should be attended by political leaders as well as top civil servants. He should be invited to address our State Legislatures especially in states which house Tibetan Settlements.
There has been a longstanding demand to confer the Bharat Ratna on the Dalai Lama. A petition demanding this has been signed by MPs cutting across the political spectrum. This should be conferred on him, a Nobel Laureate, as there is no one more deserving of the honour.
Jetsun Pema, sister of the Dalai Lama, who founded the Tibet Children's Villages (TCV) boarding schools where young Tibetan children are not only educated but brought up in the traditional Tibetan way should be honoured for protecting and nurturing Tibetan culture. She was presented the Nari Shakti Puraskar in 2018 on the International Women's Day by the GOI. She could now be conferred the Padma Award.
There is a need to strengthen the legitimacy of the CTA, currently registered as an NGO, by treating it as a de facto Government in Exile. Its existence is a fact and has served us well even if for a limited purpose of being an irritant to China. The fact remains that despite all its claims and posturing, the PRC establishment also deals with the Dalai Lama set up. We could derive some advantage from it in our diplomatic, strategic and political dealings with China.Should it become ineffective, it will become more of a liability than an asset in dealings of the Indian Government with the Chinese.
In this context, what is disturbing are the deepening divisions on regional lines that have emerged in the exile community in India. In the elections for the office of Sikyong, or President of the CTA, in 2016 and 2021, the electorate seemed to have been polarised on regional lines. This has led to the current paralysis in constituting the newly elected Parliament in exile with almost half the elected MPs refusing to take the oath from the pro tem Speaker whom they have refused to recognise. This disunity does not augur well.
There is also a need for consistency in our dealing with the Dalai Lama and the CTA. Repeat of the fiasco of the leaked letter prohibiting high officials from sharing the stage with HHDL and CTA in the 'Thank You India' programme planned in 2018 should be avoided. A feeling of being irrelevant to the government of India has percolated within CTA leadership which will be counter productive to our six decades of investment in the Tibetan cause and would push Tibetans westwards or in the worst case scenario, in a post 14th DL scenario, to succumb to China's terms.
CTA office bearers find it difficult to meet even minor officials in the various Ministries.It would be useful to revive the post of Adviser on Tibetan Affairs as a single point contact for Tibetan diaspora related matters. Representatives of CTA should be invited to state functions and similarly, government officials should share public platforms with CTA. Financial assistance to the CTA, which is unable to sustain the expenditure on its activities and looks for donors abroad, should be substantially increased.
Sustenance of the Tibetan Parliament in exile is vital for the preservation of the Tibetan movement. Hence a more proactive approach by the Indian Government is deemed valuable. Elected representatives to the Tibetan Parliament in Exile should be provided public platforms to state their case and given air time on TV channels. Seminars should be organised in collaboration with Tibet Policy Institute on subjects of human rights in Tibet, on spuriousness of China's claims on Tibet, destruction of Tibet's cultural heritage, denial of religious freedom etc. Relations with the CTA should also be strengthened with collaborations in implementing livelihood and cultural programs.
Tibetan political Civil Society Organisations(CSO) should be strengthened. Their grass roots characteristics allow for greater propagation and closer interaction with the masses. It is their advocacy in the US that has resulted in the Tibet Policy Act, the Reciprocal Access to Tibet Act and bilateral funding to the CTA. It would be useful to make them financially viable. In this connection efforts of the International Campaign for Tibet are worth noting.
Indian embassies abroad must establish ties with overseas Tibetan groups with special cultural and religious programmes and provide easier access to India to travel, work and / or invest. The Tibetan advocacy groups may also be encouraged to form joint forums with Uighurs, Inner Mongolians, Chinese pro democracy and Hong Kong groups.
4. Preparation for post 14th Dalai Lama situation
The post 14th Dalai Lama era is likely to be fraught with uncertainty. Historically the Dalai Lama was both the spiritual and the political head of Tibet. Although this is no longer the case, the 14th Dalai Lama is still perceived by the rest of the world to be its leader and indeed the embodiment of the Tibetan Government and therefore continues to be the driving force of the Tibetan struggle. The situation will drastically change as China will, in all likelihood ensconce its nominee, endorsed by its pliant Panchen Lama,in the Potala palace. Further there is a very vocal Shugden propitiating anti Dalai Lama group in the West with sizable numbers in Tibet, which will, in all likelihood, go by the Chinese choice. The probability of a Chinese Dalai Lama coming from the Shugden ranks cannot be discounted. Also some exile based senior lineage holders from other sects especially Nyingma and Drugpa Kagyu remaining neutral will help Chinese claims.
What needs to be factored is that it will take at least 20 to 25 years for the 15th Dalai Lama chosen as per wishes of the 14th to come of age and assume the leadership mantle. While he may have all odds stacked up against him, the Chinese will make sure their nominee gets the best platforms and resources.
Moreover, with the passing on of the 14th Dalai Lama, the elected head of the CTA may not be unable to draw the same international support or even to keep the Tibetans united. It is important therefore to have a strategy ready to counter the Chinese designs and strengthen the Tibetan political leadership immediately after the Dalai Lama is no more.
There are critical issues that need to be addressed while preparing for the post 14th Dalai Lama situation.The first pertains to continuation of the institution of Dalai Lama and his reincarnation. Realising the importance of the institution as the symbol of Tibetan Buddhism, the Chinese Government has already announced it shall decide on his reincarnation. HHDL on the other hand has made it clear that he will be reborn in a free country, ruling out his reincarnation in Tibet. Lay Tibetans, Tibet Support Groups and Tibetan religious leaders have, in separate meetings, in 2019 resolved that HHDL must take rebirth and the business of his reincarnation is his business alone. This has also been reiterated by the Tibet Policy and Support Act passed in the United States which has been unanimously passed by Congress and signed into Law by President Trump.
It is imperative that the Government of India should declare without further delay that reincarnation of the Dalai Lama is a religious matter which is to be decided by HHDL and the Tibetans and the Indian government will honour his wishes. This has been unequivocally stated in the US government's Tibet Policy and Support Act. The Act seeks to sanction officials who would interfere in the process of Dalai Lama's reincarnation. India should be seen as the centripetal force in safeguarding the sanctity of the process and firmly oppose outside interference and influence. This will remove doubts and anxiety from the minds of Tibetans whether the 15th will be welcome in India and Indian support will continue after the 14th is no more.
Towards this it is imperative that HHDL's wishes on his reincarnation are ascertained and plans made to see them fulfilled. Sustained communication with him must be established and perhaps time has come to explore whether the Emanation option rather than the Reincarnation option can be exercised to finesse Chinese plans. China, asserting its right to choose the Dalai Lama using the Golden Urn method, will try to have its candidate legitimised by its Panchen Lama. It should not surprise anyone if the person chosen by HHDL as the 11th Panchen Lama and spirited away by the Chinese is later made to reappear and endorse Beijing's choice.
The Indian government will therefore have to play a crucial role in ensuring lineage holders in India and elsewhere endorse HHDL's choice. For this it will need another strong religious leader capable of filling the vacuum during the minority of the next Dalai Lama in India. Otherwise old rivalries among Tibetan diaspora may emerge. It is in India's interest to keep the Tibetan movement strong and united.
5. The 17th Karmapa
Among the leading religious heads outside Tibet, with the exception of HHDL, the most prominent is the head of the Karma Kagyu school, the 17th Karmapa Ogyen Trinley Dorje. He has evolved as a respected spiritual practitioner, is loyal to HHDL, is charismatic, popular and revered by the Tibetans in Tibet and outside. Aside from his personal qualities as a religious head, he has already been recognised by the Chinese government and the Dalai Lama. Unlike other reincarnates of his generation in India, only he was born in Tibet, enthroned in the Karmapa's traditional seat in Tsurphu and has spent his initial years there upto the age of 14. He is thus known to the Tibetans in Tibet and worshipped by them.
The Karmapas have a special place in Tibetan Buddhism. The practice of reincarnation started with them. Historically they have enjoyed a close relationship with the Ming dynasty and Han chinese. To illustrate the importance of the Karmapa lineage, it is worth mentioning that in a show of unity, the only religious head who the Dalai Lama took with him on his maiden trip to Beijing in 1954 was the 16th Karmapa.
In January 2000, at the age of 14, the 17th Karmapa escaped to India where all the important religious leaders of the Karma Kagyu school were based. Branded a Chinese spy, without any evidence, he lived under severe restrictions in rented quarters in the Gyuto monastery in Dharamshala. Denied the freedom to travel and fulfil his obligations as a senior religious leader, without a place of his own and barred from his predecessor's seat in exile in Rumtek monastery, he finally left India in May 2017. He has since taken citizenship of the Commonwealth of Dominica as its passport allows him to travel freely unlike the document which the government of India issues to Tibetan exiles based in india. It may be mentioned that a number of Tibetan monks and officials in the CTA including the former Sikyong Lobsang Sangay and members in the Dalai Lama's private office hold foreign passports.
Karmapa is reported to be ready to return to India provided he is not subjected to unreasonable restrictions, allowed freedom of movement to discharge his religious obligations, to be regarded as a religious leader and not pushed into any political role except what HHDL assigns him. These requests which are reasonable should be granted to facilitate his early return for which HHDL too is very keen.
It would be a blow to the legitimacy of the reincarnation chosen as per HHDL wishes if the Karmapa were to remain aloof of the matter. Or, worse still, if he were to return to Tibet after HHDL is no more.
6. Changing the discourse
Claims that Tibet was always part of China do not bear historical or legal scrutiny. Our stand on the McMahon Line is based on the 1914 Simla Convention in which Tibet and China participated as separate sovereign nations. Tibet was invited as an independent country to the 1948 Afro-Asian Summit held in India. It signed Treaties with Mongolia and Nepal as an independent country.
Regardless of subsequent Agreements following the 1954 Trade Agreement and an acknowledgement of One China Policy, it is China that has questioned India's territorial integrity by not accepting Arunachal Pradesh as an inalienable part of India and now rejecting Ladakh's status as a Union Territory.
There is therefore no obligation on our part to concede Tibet is a part of China. In our discourse hereafter, India must question the status of China's presence in Tibet. It should not accept Tibet as an internal matter for China as its forcible occupation has led to an influx of refugees into our country. China's predatory economic policies of uncontrolled construction, indiscriminate mining and water diversion causes massive ecological damage to the Third Pole of the earth. This has a devastating effect not only on countries in south asia but also in south east Asia which depends on rivers emanating from the Tibetan plateau. In that sense, Tibet and Chinese presence there is a core issue for India. The challenge to China on this should be in concert with other affected nations in the region.
High altitude lakes and glaciers in Tibet are the sources of major rivers flowing into India and SE Asia. Through its upstream projects China is weaponizing water resources which need to be tackled urgently and vigorously. Companies involved in economic activities that we consider causing environmental damages should be sanctioned and prohibited from doing business with any companies with a footprint in India.
India should demand denuclearisation of the Tibetan plateau. Discussions should be renewed for opening a Consulate in Lhasa.There should be forceful articulation of the Tibetans' right to restitution of liberty, their economic and cultural heritage and freedom to practice their religion without interference. Human rights violations in Tibet must be raised in international fora. India should stop saying it does not support Tibetan independence and start referring to the Indo Tibet border and not the Sino Indian border. Finally we should call for immediate and unconditional talks between Beijing and representatives of the Dalai Lama.
7.Harnessing the religious factor: Buddhism as soft power
The effort to energise the Tibet issue would be incomplete and ineffective without positioning it in the global context of Buddhism as soft power. An effective strategy will pay diplomatic and political dividends.
Buddhism originated in India and was taken to China by masters who studied in Nalanda. It flourished in China until it was destroyed by Mao's Red Guards. After opening its economy and the prosperity that followed, Chinese authorities rehabilitated Buddhist temples and state sanctioned Buddhism in mainland China. The twin objectives seem to be to quench the spiritual thirst of the booming middle class and to use 'Buddhism with Chinese characteristics' as a cultural bridge to Buddhist SE Asia, Nepal, Sri Lanka etc. Buddhism has now become an integral part of China's domestic and foreign policy. Thus while India, as the land of origin of Buddhism has ignored the tremendous historical goodwill among Buddhist nations, communist China, even though anti religion, has understood and used the full potential of soft power diplomacy and made substantial inroads all around us including in the Himalayan belt. It is now making serious efforts to control the spread of Tibetan Buddhism that spreads from the Himalayas to the Russian Far East. By clubbing its economic reach with Buddhist soft power's outreach, China has made substantial inroads in SE Asia and Sri Lanka. While pushing its Buddhist credentials, China is simultaneously pushing the narrative that Buddhism was actually destroyed in India and it was preserved in China where it prospered under patronage of various dynasties. It claims that Buddhism is practiced today and has nothing Indian about it. China is therefore seeking to widen the history of the evolution of Buddhism as pan South Asian with India not being the exclusive core but at par with Nepal, Bangladesh, Sri Lanka and even Pakistan.
This has resulted in a special push in Nepal to promote Lumbini, where Buddha was born, and is the only sacred site associated with Buddha's life outside of India. It has been pushing for development of Lumbini as the focal point of Buddhist pilgrimage claiming it to be equally if not more sacred than Bodhgaya where Buddha attained enlightenment. Related to the narrative of Lumbini being the birthplace of Adi Buddha and historical Buddha is that China is the abode of Bodhisatvas Manjushri, Amitabha and Avalokiteswara.
In Pakistan, China has promoted the Gandhara trail of Buddhism linking it to South Korea and Japan to Guru Padmasambhava, born in what is today Khyber Pakhtunkhwa. Padmasambhava established Buddhism in Tibet and is revered second only to Buddha. In Bangladesh, it has been patronising Shugden followers of Atisha, progenitor of the Kadamba tradition who came from Comilla in present day Bangladesh and spread Buddhism in Tibet in the 10th century. The Dalai Lama's Gelug sect originates from the Kadamba tradition. In Sri Lanka hefty donations to the All Ceylon Buddhist Congress and the Mahabodhi Society have helped it gain tremendous goodwill amongst the influential clergy. Such is its clout that it stopped publication by a leading newspaper of the translation of Dalai Lama's autobiography 'My Land and My People'.
China has made a serious bid to appropriate global Buddhist leadership through the international Buddhist body namely, World Buddhist Forum(WBF), based in Wuxi, China and World Fellowship of Buddhists based in Bangkok, Thailand. It has a dominant say in the International Council for Day of Vesak Secretariat based in Bangkok. Through WBF it has provided an international platform for its Panchen Lama projecting him as the supreme leader of the Tibetan Buddhists.Making inroads into the Therevadan world it has established a major Therevadan Centre at the confluence of Qian and Yu rivers which merge into the Mekong. China was one of the main partners in India's Nalanda University initiative along with several other Asian countries. While the project is yet to take off in India, China has seized the initiative on appropriating ownership of the Nalanda tradition by creating the Nanhai Buddhist Academy devoted to studying the Nalanda tradition. China has also appropriated the discourse on Buddhism by taking over stewardship of the Common Buddhist Text Project, a mammoth project undertaken by the Maha Chulalongkorn University of Thailand for the compilation of one book, like the Bible or Koran. This book would comprise selected translations from Pali, Sanskrit and Tibetan texts representing the Mahayana, Theravada and Vajrayana traditions using a common terminology in English of key Buddhist terms. Tibetan scholars from India associated with the project have been eased out. The purpose is to relegate Tibetan and Sanskrit tradition as subsidiary to Chinese Buddhism. This has direct implications for the Dalai Lama's call to preserve the Nalanda tradition.
India's efforts to use Buddhism's soft power on the other hand, have been sporadic, inconsistent, uncoordinated and without vision. The sad story of establishing the Nalanda University needs no elaboration except to contrast it with the successful establishment of the Nanhai Buddhist Academy by China. The International Buddhist Confederation was formed in 2013 with the hope of providing a platform to all Buddhist Organisations of the world. It has not taken off for want of government support and funding and is reduced to management of events related to the Buddhist calendar.
The Asia Buddhist Conference for Peace was set up in the 1970s in Mongolia by India with Soviet Union's support to counter China's aggressive onslaught on Buddhism. It has been revived, but again there is no evidence of any vision or objectives. The Ministry of External Affairs needs to take more interest in these organisations which have the potential to establish the kind of relationships in the Buddhist world that can pay political and diplomatic dividends. In the context of Dalai Lama's reincarnation,this is of particular importance in Mongolia, the Russian Republics of Buryat and Kalmyk where Tibetan Buddhism is practiced in pure form and where China is making a determined effort to wean important lineage holders away from the Dalai Lama.
Substantive steps need to be taken to promote Tibetan studies in Indian universities, facilitate admission of foreign students in Tibetan monasteries in India who are otherwise going to China and encourage Tibetan monks to travel freely for their teachings. Lastly India needs to encourage visits by Chinese Buddhist pilgrims to India especially during the time of Tibetan Monlam prayers in Bodhgaya. The growth of Buddhism in China is not to India's disadvantage nor are age-old contacts between Chinese devotees and Tibetan monks something to be viewed with undue suspicion.
8. The dwindling Tibetan community
The exile Tibetan community is shrinking. From an estimated 80,000 who fled into Nepal, Bhutan and India in 1959 their numbers increased to 128,014 according to the 2009 census of which 95,200 were in India alone. Online registration conducted in 2019 reveals the number has drastically declined to about 79,000 in India, Nepal and Bhutan of which just over 70,000 are in India. Approximately 62,500 now live abroad with 36,100 in the US, Canada and 26,500 in Europe and Australia. In the Sikyong election in 2016, of the total 58,616 votes cast, as many as 25,779 votes were cast by Tibetans not residing in India, Nepal or Bhutan. Interestingly, only around 80,000 registered to vote in the ongoing elections as opposed to 90,000 in 2016, indicating a declining interest in the CTA. Of the approximately 64000 votes cast, as many as 26,500 were cast by Tibetans not residing in India clearly indicating how those not living in India are influencing the choice of its political leadership. And of course the need to engage with the exile diaspora spread in North America and Europe.
Majority of those who have left India are youngsters. Most have left for reasons of better livelihood prospects and majority of them are amongst those who came into India in the 1980s. With eligibility for Indian citizenship restricted to those Tibetans born in India between 1950 and 1987, these arrivals preferred to move on either seeking political asylum or benefiting from sponsorship by relatives abroad. In any case, while these arrivals of the 80s had animosity towards China, not having experienced the generosity of India in settling the exiles who came with the Dalai Lama in 1959, they had little empathy for India. It is they who are in the forefront of advocacy in the West.
The chapters of Tibet Youth Congress (TYC), Tibet Welfare Associations (TWA) and many new advocacy groups based in the US, Canada, Europe and even Australia are gradually but steadily taking the mantle from exile groups in India. Tibetan activism has been effectively silenced in Nepal. The signing of the Treaty on Mutual Legal Assistance in Criminal Matters during Xi's 2019 visit to Nepal and likelihood of signing the Treaty on Extradition has put paid to any possibility of reviving Tibetan activism there.
Tibetans' struggle is a civilisational one which seeks to protect, preserve and freely nurture their unique identity, culture, language and religion. In the 60 years spent in India, during which two generations have been born in a free and democratic country, their cultural moorings have undoubtedly weakened. Many young Tibetans cannot read and write their language. Those who have migrated to the West are even more cut off from their cultural roots. The foreseeable future renders challenges in fostering a sense of union as a people. The CTA should be assisted in replicating the Israeli Birthright Programme for any person of Tibetan origin born and brought up abroad. The programme should include CTA sponsored visits to Tibetan Settlements, institutions of cultural heritage, Tibetan Parliament in Exile and Civil Society Organisations to inculcate a comprehensive experience and understanding of one's identity.
In sharp contrast to the exodus of lay people, the monks present a different picture. The Tibetan religious leaders have built sprawling monasteries and temples and do not give the impression of returning anytime soon to Tibet. It is their loyalty to the Dalai Lama, presence of Tibetan devotees in India and also perhaps deep spiritual attachment to India that has prevented them from migrating to the West. They continue to command respect. Yet they face immense problems. It is commonly assumed that all Tibetans would have a hostile relationship with the Chinese. In the security establishment it is not understood that Tibetan monks have had a thousand year old relationship with successive Chinese imperial dynasties and the Chinese people. Many monks, especially of Kagyu and Sakya traditions, have hundreds of thousands devotees in mainland China. They continue to have extensive contacts with mother monasteries and devotees in Tibet. They should be considered security assets rather than security suspects. Curbing their movement for religious activity just because of the presence of Chinese devotees is very shortsighted and counter productive.
The entire Tibet policy will become a non starter if problems and grievances of the Tibetan community are not addressed.Tibetans who were eligible for Indian citizenship and have taken foreign nationality having settled abroad could be considered for grant of OCI. Urgent steps should be taken to give better documents to enable international travel and procedures to obtain identity papers should be simplified, Tibetans taking enormous risks to illegally visit India to have darshan of high ranking Lamas must not be repatriated thereby dealing a blow to the conception of India being a safe haven. Persecuted Tibetans fleeing to India should be treated on par with minorities from Bangladesh, Pakistan and Afghanistan seeking asylum in India. Archaic rules forbidding visiting Tibetans, if holding foreign passports, from staying overnight in the Settlements unless permitted by the FRRO must be reexamined. In most cases these affect expatriate Tibetans coming back to meet their relatives. Such rules are arbitrarily and sometimes dishonestly implemented. Uniform implementation of the Tibetan Rehabilitation Policy 2014 should be ensured. Problems of the Tibetan Settlements pertaining to terms of land lease need to be sorted out by granting a long lease. A plan to make Settlements financially viable and to move on from an economic model dependent on farming and traditional handicraft to newer opportunities should be made in consultation with the CTA.
In the context of the recent military standoff in Ladakh with China, information that the SFF saw action and one Tibetan lost his life and the recent passing of the Tibet Policy and Support Act by the US government has raised hopes in the Tibetan diaspora that India will support its cause more forcefully. More nations will feel encouraged to speak up for the Tibetans and reverse the trend of international apathy if India takes the lead. Time to act is short as the Dalai Lama, not in the best of health after treatment for prostate cancer is now almost 86 years old, and in the Covid era unable to physically undertake initiatives to engage with international leaders. It is in India's interest that a negotiated settlement that will suit our security interests is reached between the Dalai Lama and the Chinese. This will not be possible if we abandon the Tibetan cause and relieve the Chinese of their anxiety over the region it apprehends may turn restive with our support. On the contrary, China, currently in confrontation with the whole world, may be more amenable to settling outstanding issues if Tibet is added to other pressure points such as Xinjiang, Taiwan, Hongkong and trade.