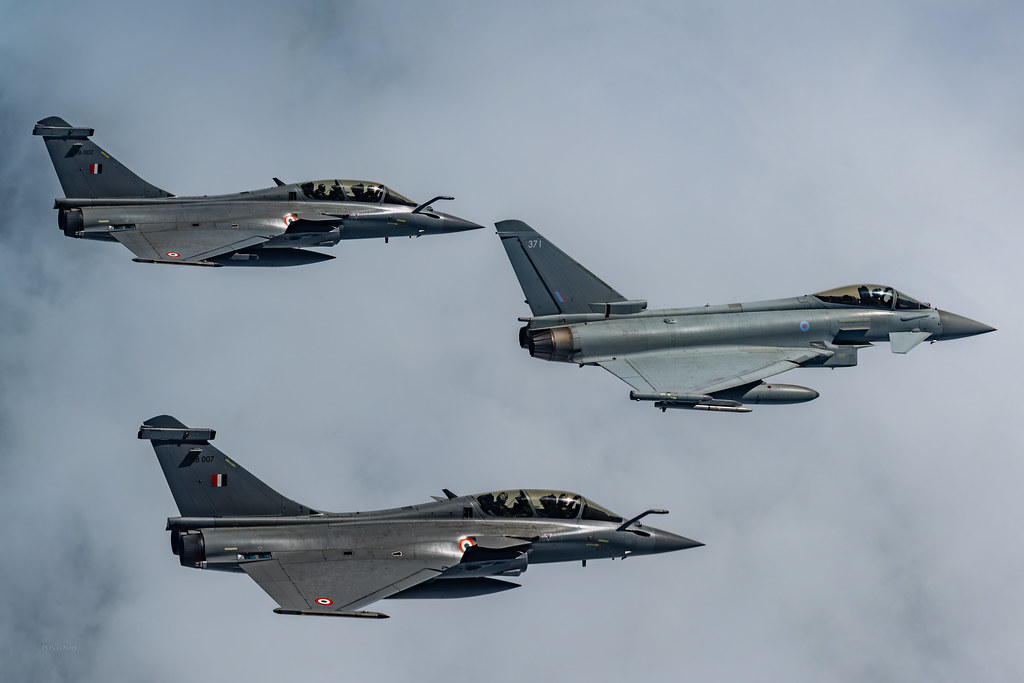 India's Defence Budget 2023-24
Every year there is a notable concern about India's defence budget. 
These concerns emanate from three principal issues for India this year. 
The three key drivers
First, the continuing crisis on the Line of Actual Control (LAC) that India shares with China has pushed India's military into an accelerated need for modernization. This is also driven by the expanse of the Chinese Navy into the Indian Ocean, besides its posturing in the South China Sea. These are important factors for India's overall defence preparedness and posture. 
Second, the Russian invasion of Ukraine in February last year has re-written a lot of existing concepts on warfare. The use of technology has seen the Ukrainian forces put up a significant resistance against numerically superior Russian forces. It is also relevant to India because a majority of its military equipment continues to be Russian. Here, all three services – Army, Air Force and Navy have lessons to learn where cheaply available technology and innovation can easily turn the tide against a superior adversary. For military planners in India, the optimal use of the annual defence budgets needs to factor in this if it has to remain a credible fighting force.
Third, India has recognised that to be considered a credible regional military power, it has to play a significant role in the Indo-Pacific. This means that it has to have a credible Naval presence, which also needs a fleet of not just surface ships, but also submarines. In this regard, its project to acquire more modern submarines has been floundering for years and it is unlikely that the current budget or next year's interim budget will be able to address this.
The Modernisation Budgets
The Narendra Modi government has been sensitive to the needs of the Indian military and also tried to accelerate modernisation and indigenization after the Galwan incident when Indian and Chinese troops clashed in the Leh-Ladakh region.  It also granted emergency purchase powers to the three armed services  to acquire new armaments that can counter the growing threat from China. In an interview to the Press Trust of India in May 2021, the then Army chief, General Mukund Naravane had pointed out that the army had concluded contracts worth nearly Rs 21,000 crore, including emergency purchases to modernize the army. 
The defence budget that finance minister Nirmala Sitharaman presented to Parliament on February 1 throws up several interesting insights. The key thing to look at are the capital budget allocations. The army has received an increase of 16.23%, the Navy, 11.96% and the Air Force, 2.79%. The capital budget is the clearest indication of what the government can fork out in the next financial year to modernisation, while paying for ongoing and new acquisitions. 
However, emergency purchases are actually a symbol of the failure of modernisation. Any plan to modernise the military has to be a deliberate exercise where the country's long term threats and political objectives are carefully mapped to its economic posture. This exercise also looks at big ticket acquisitions that make the military a viable fighting force for short-, mid- and long-term threats. Any major acquisition also needs a period of training so that the new weapons can be effectively used by the military to effectively counter a range of threats that India faces.
The overall defence budget estimate of Rs 5.93 lakh crore is a marginal increase of 12.9% over last year. However, if we look at the big picture, the overall modernisation budget has seen a low increase – just 6.67% at Rs 1.62 lakh crore over last year's allocation. The highest allocation is to the Navy, perhaps a clear signal from the government that it recognises the Chinese threat clearly and wants to firm up its maritime presence. 
Traditionally, the Indian Navy maintains a ratio of capital to revenue ratio of 60:40. This year, it is in luck with the ratio shifting to 65:35 with modernisation getting a higher than usual allocation. What the navy needs is more surface and underwater combat capabilities. It's submarine arm, which saw the induction of five new French Scorpene submarines, is waiting for the contracted sixth, and aims to get six more new boats. While the French have agreed to retrofit the Air Independent Propulsion (AIP) that allows conventional diesel submarines to stay longer under water, India needs at least three more similarly equipped conventional submarines. The balance three could be SSMs, thus giving the Navy a potent edge over its traditional adversaries. 
Arming the Three Services
The Army, always manpower-heavy, has lesser than the Navy in percentage terms. But it will have to the bulk of the fighting against India's traditional adversaries, besides also discharging its varied internal security duties. That means, a variety of diverse requirements that range from helicopters, artillery guns, small arms, drones, communications and mobility. It is already in the process of getting American howitzers, indigenous artillery guns, and new rifles from US arms manufacturer Sig Sauer. It has also had to contend with raid insertion of nearly two divisions into the Ladakh sector post Galwan to dissuade any Chinese misadventure.
For the Air Force, the current allocation is not cause for cheer. It probably indicates that the government is not looking at adding further squadrons to its combat jet fleet. For now, the Air Force will have to be happy with two squadrons of the Rafale. But they need many more jets, since it is currently operating far below its sanctioned strength of 45 fighter squadrons. Perhaps, the way forward could be to do some course correction at Air Headquarters and push for a mix of fourth-generation heavyweight aircraft (like the Rafale) and lightweight (like the indigenous Tejas and the Swedish SAAB Gripen). 
It has  to be also noted that this year's budget is the last full one for the current government. With general elections looming next year, it will be able to only pass an interim budget, leaving most major acquisition plans in a limbo. 
Finally, all acquisitions have to be planned in context of not just India's current challenges and ambitions, but also its long-term aspirations. As a young country and emerging economy, it will always need to have a credible deterrence on land, sea and air to protect its strategic interests. Acquisitions are also time-intensive, with margins for manufacture, induction, integration, training and optimal deployment. That always takes time and most militaries will always wish for the sooner the better. 
[An edited version of this article first appeared on Moneycontrol and can be accessed at: https://www.moneycontrol.com/news/opinion/budget-2023-china-threat-ukraine-war-learning-updated-arms-acquisition-9990811.html ]