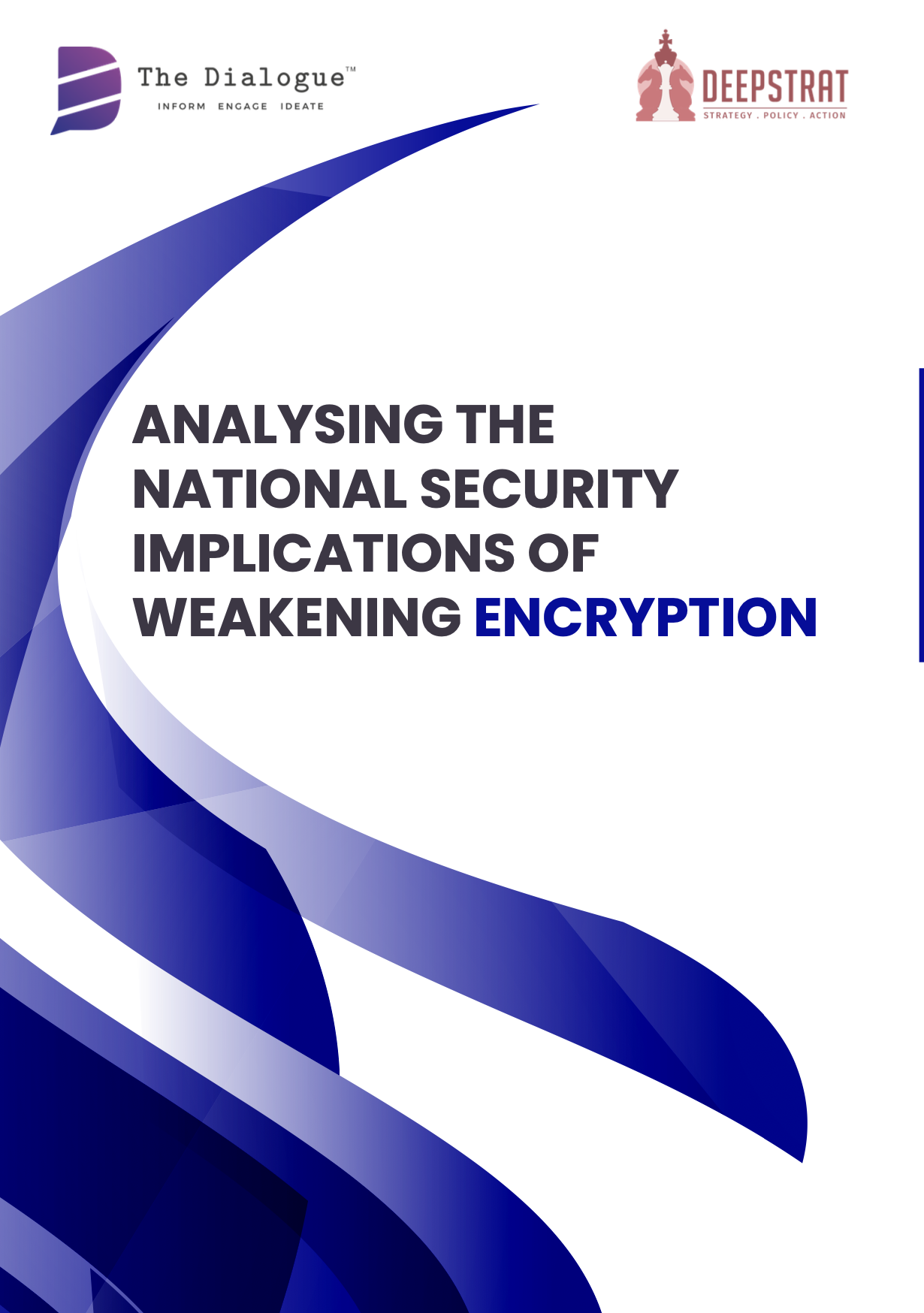 Analysing the National Security Implication of Weakening Encryption
This study by The DialogueTM and DeepStrat analyses the national security implications of weakening encryption technology. It is based on qualitative inputs from veterans in the law enforcement, intelligence agencies, the military and India's tech community. The report is also a deep study of global legal and technical standards. It highlights the challenges investigators face while investigating cyber-crimes or discharging their duties as security professionals. It also explores the intersection between security, privacy and data access in the context of end-to-end encryption (E2EE).
The key recommendations of the report are:
Development of an action plan for reducing encryption debt and nurturing an E2EE stack to achieve this;
Pausing the legislation of encryption hostile laws;
Committing to surveillance reforms; and
Launching a nationwide study to gauge the requirements of law enforcement and intelligence agencies.
Click here to read the full report