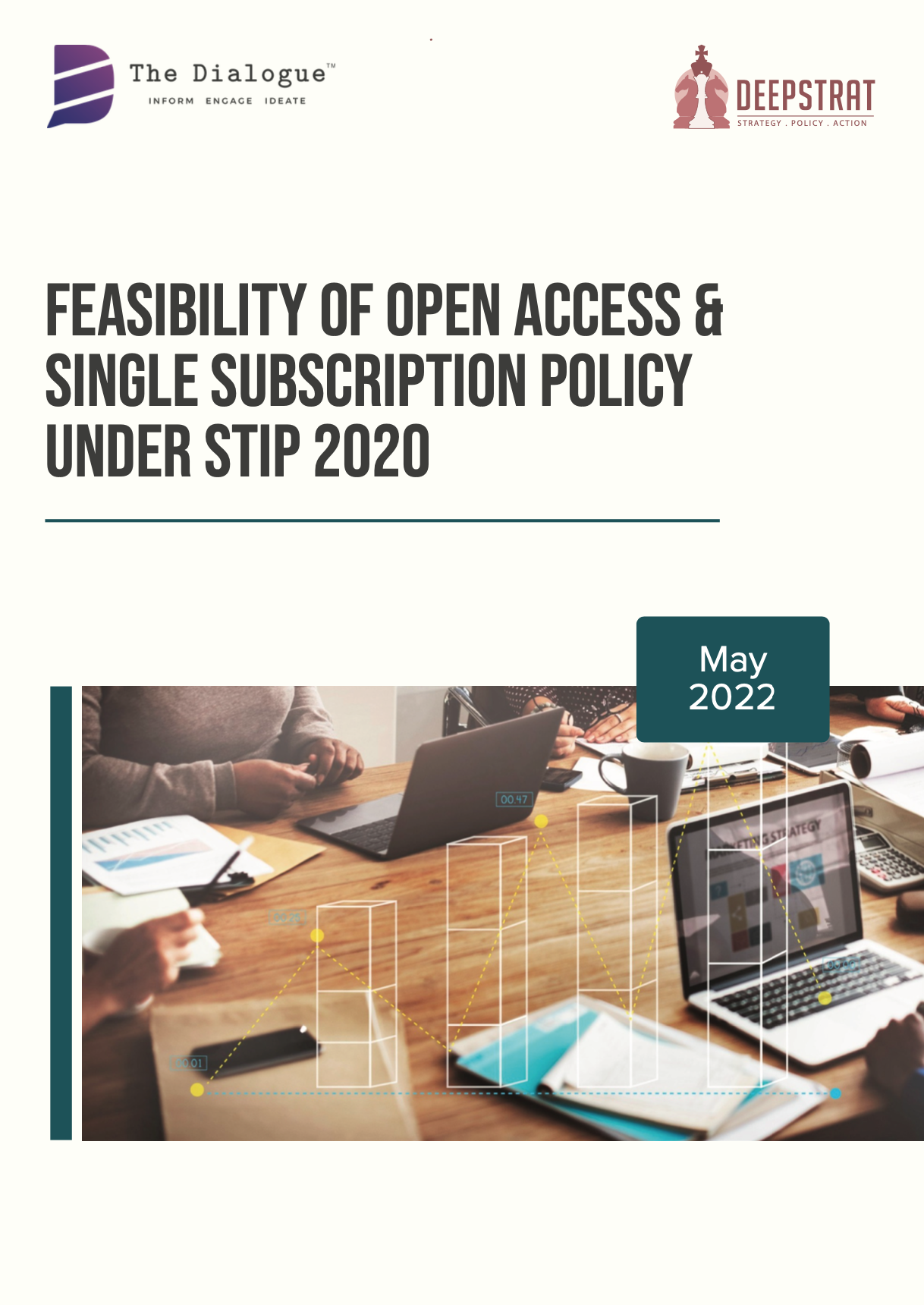 Feasibility of Open Access & Single Subscription Policy under STIP 2020
The Dialogue, in partnership with DeepStrat, is analysing the STIP 2020. Towards this, we are happy to share the first white paper analysing Para 1.4 Open Access and Para 1.5 One Nation One Subscription mandate under the policy.
The paper analyses these provisions in light of their impact on India's research ecosystem and proposes evidence-based recommendations in consonance with the international standards to ensure seamless fulfillment of the core objectives of STIP, 2020.
The study is authored by Shruti Shreya and Saksham Malik.