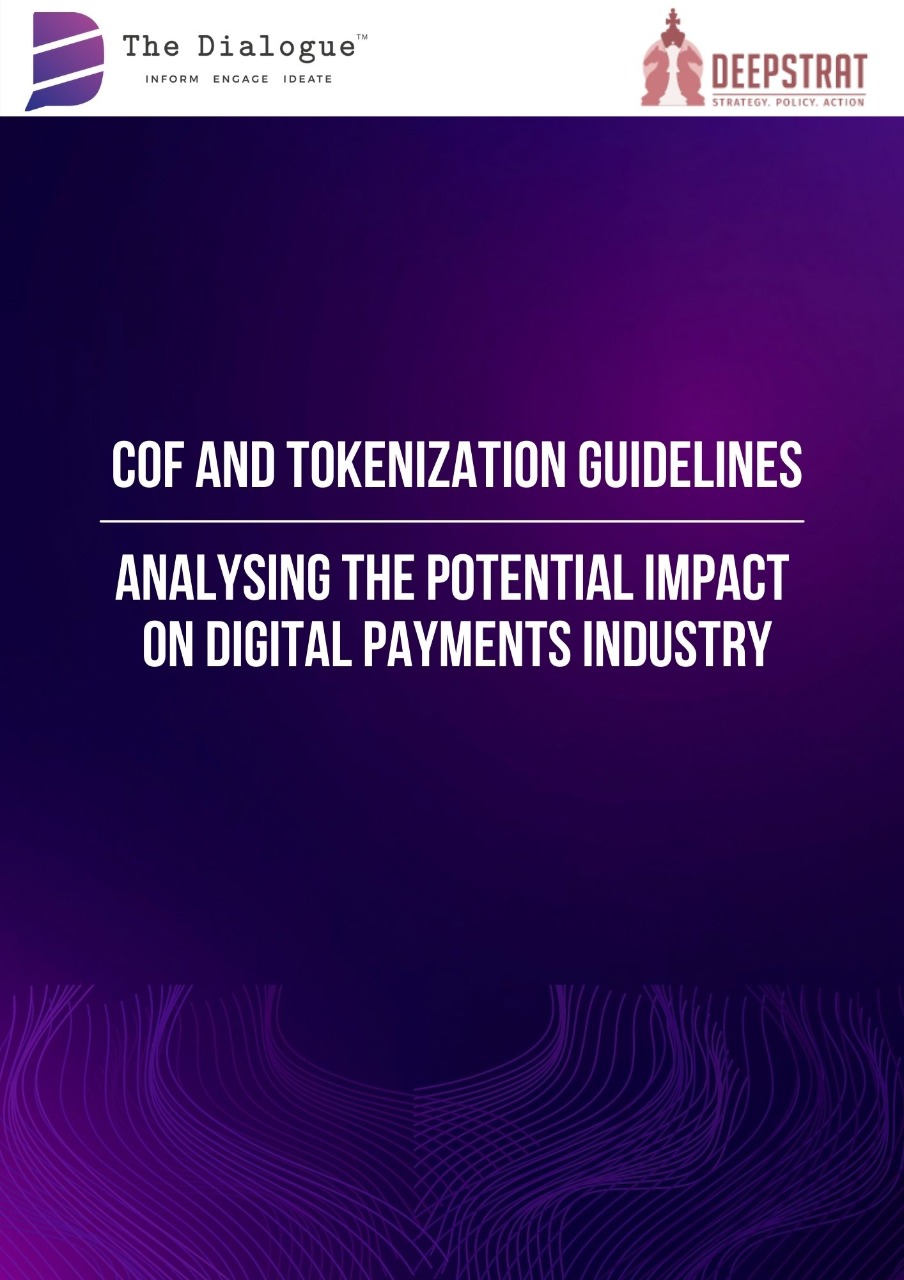 Report on RBI's CoF and Tokenisation Guidelines
Through recent guidelines, the Reserve Bank of India mandated the deletion of card on file details by merchants and PA/PGs post 31.12.21. They also expanded the scope of application of the tokenisation framework to help counteract potential disruption. The Dialogue and DeepStrat conducted a series of interviews with key stakeholders in the digital payments ecosystem that are impacted by these regulations. These interviews helped garner insights from members of the digital payments community in terms of their sentiments on the RBI's CoF and tokenisation framework. Based on our secondary research and qualitative insights, a submission was shared with the RBI before the announcement of the deadline extension for deleting card on file details.
This report is an extended and a more detailed version of that submission. We are thankful to the RBI for their receptiveness to industry feedback and commitment towards building enabling frameworks for the payments industry. In addition to suggesting a six-month extension of the deadline, the report also recommends other steps for the industry and the RBI. We believe that these insights will play an important role in guiding public discourse. Click to read the full report.